This article will describes where you can see any payment taken over the last 7 days
Check the Payments screen
During your shift, completed payments will appear on the main payments screen. It may take up to 60 seconds for your last payment to show.
If you have ended your shift, your payments will no longer appear on the payments screen. See below to find your settlements

Check your trip history under the Settlements Menu
To access your settlements, tap the menu on the top left corner of your driver app

You can view all pending payments or review payments on a particular day by tapping on that day. This will list settlements over the last week.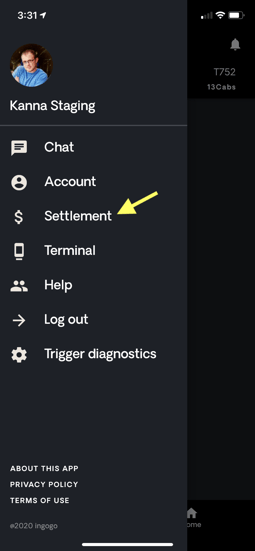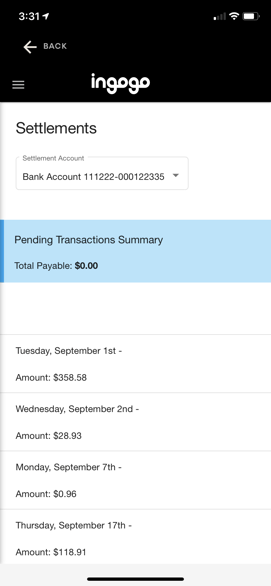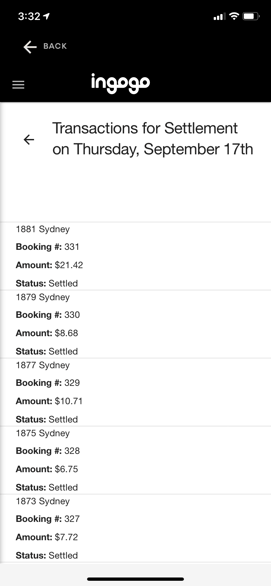 If you can not see a payment, please email the customer support team at support @ingogo.com.au for further assistance. Alternatively, you can contact us through the 'chat' option in your app or through our website.