Signing up with ingogo is quick and easy!
We are happy to have you on board
To start the registration process you will need your mobile number, licence number and email address.
Then follow the steps to complete your registration. You will need to have your Driver Licence and Taxi Licence, along with your ABN to sign up. This will take around 20 minutes.
Once all of the details are complete, you will have access to the Verifone VX690 Training videos. Please take the time to watch each guide.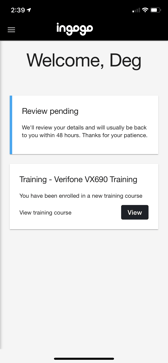 Once approved, you will need to add a credit card and a settlement bank account. Your new terminal will be dispatched to your address.