This article will step you through turning on GPRS and removing the 'Operator not logged in' message
Follow the steps below to enable the network and clear the Operator not logged in message from the VX690 screen.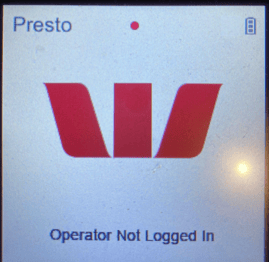 Select: Menu -> Terminal Settings -> Network Settings then tap GPRS

It should say Mobile Options with a button saying "Disable"

If it says "Enable" press this
Your red dot should now be green and you should now see the signal indicator
Restart your terminal and you should now see the ready to take payment screen
Once the network is enabled you will see the mobile signal bar icon (

) next to the battery icon and a green dot in at the top of the screen. It will now be possible to Start Shift.